Welcome to Jordan Village
Official Agency & Website
Jordan Village Student Housing is a unique new project in Sint-Maarten specially designed to meet the needs of students from the American University of Medicine: www.aucmed.edu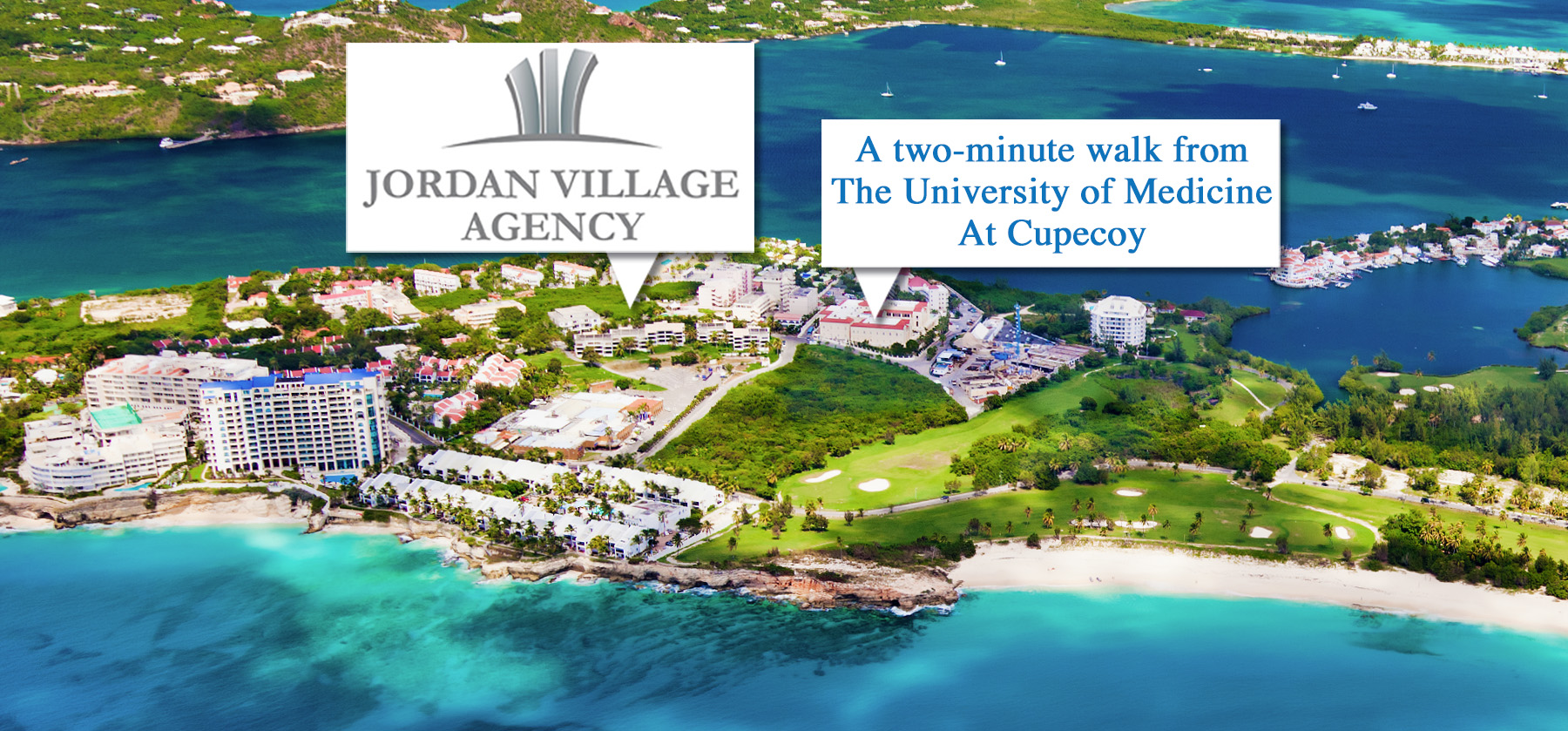 of the apartments are sold, but you can contact us for resales.
For investors apartments sale price is three thousand dollars per square meter on a plan and the project leaves a return of about 10% gross per annum to investors.
The Jordan Village Agency in charge of the exclusive marketing of the entire real estate project also offers its exclusive management services:
For the management of the residence and of the joint property
Loads of condominiums are estimated to $2.00 per square meter.
To rent your apartment
Rental fees is of one month's rent for a rental period of 12 months minimum and rental costs may not exceed of one month's rent for a period of greater than 12 months rent.
For the complete management of your apartments
Management fees are estimated at 3.67% of the collected rents.
For the resale of your apartments
The agency fees are 6%.